Welcome to Siargao, where food is just as much of an attraction as the stunning scenery. Siargao island boasts a diverse selection of mouth-watering cuisine, ranging from local Filipino classics to exotic international dishes. Here are some top-notch eateries in Siargao that are sure to satiate your appetite.
If you want to start your day right, head to White Beard, a coffee shop that opens daily from 7 am to 3 pm. Their breakfast dishes, like waffles, french toast, and rice meals, will fuel you up for the day. And remember to sip on their signature iced blended hazelnut latte – it's a game-changer.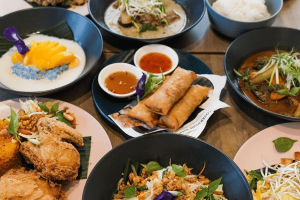 If you're craving something spicy, Thai Foon has your back. This street food joint is located near White Beard and is open daily from 12 pm to 9 pm. Their Pad Thai and Som Tam salad will transport you straight to the streets of Bangkok.
The Smoking Joint @thesmokingjoint.siargao
The Smoking Joint serves up low and slow Barbecue from the South, right in the heart of Siargao. Their juicy smoked meats, along with their famous mac and cheese, are to die for.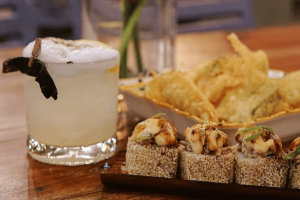 Sidargo offers Japanese-Hawaiian fusion cuisine, along with a bar that serves up a variety of cocktails and drinks. They're open from 5 pm onwards and even host a party every Tuesday night. So, if you're in the mood for some island vibes and tropical drinks, this is the spot for you.
La Carinderia @lacarinderia_siargao
La Carinderia serves traditional Italian dishes with a local Filipino twist. It's located in Purok 5 General Luna and is open from 11 am to 10 pm. Trust us; it's the perfect spot for carb-loading before a day of surfing.
Kanin Baboy @kaninbaboysiargao
For those who can't get enough of Filipino cuisine, Kanin Baboy is a must-visit. Their spicy Lechon belly is so good it'll make your taste buds dance. They're open daily from 11 am to 12 midnight.
Las Barricas @lasbarricassiargao

Wind down after a day of adventure, Las Barricas is the spot for tasty carnitas and sangrias. It's a lively restaurant with great music and an unbeatable vibe. Open from 5 pm to 10 pm, Tuesday to Sunday.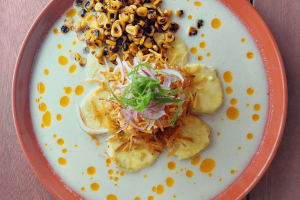 CEV is the world's first and only Ceviche & Kinilaw restaurant, and they are open every day from 12 pm to 9 pm. Try the Pacifico dish, which is one of their best sellers!
Craving a hot bowl of ramen? Hakata has got you covered. They're open from 4 pm to 9 pm, Wednesday to Monday.
Catangnan Pares @catangnanparesatbp
Catangnan Pares Siargao is a must-visit food spot on the island that offers affordable and delicious beef pares mami and other Filipino comfort food. They are open from Tuesday to Sunday, 8 am to 8 pm. Right next to Catangnan Pares is Kanaway Snackbar Siargao which serves the yummiest real fruit shakes and sandwiches.
Haole serves Hawaiian and Filipino cuisine fusion. Their scallops and sisig are a flavor explosion you won't want to miss. Located in Barangay Sta Fe., they're open Tuesday to Sunday from 12 pm to 8 pm.
So, the next time you plan a trip to Siargao, explore its culinary delights. From Filipino favorites to international fusion cuisine, there's something for every palate. And let's be real, who wouldn't want to indulge in a foodie paradise surrounded by paradise on earth? So pack your bags and get ready to satisfy your taste buds on the island of Siargao!
Source: Images, schedules, and descriptions of establishments mentioned were sourced from the establishments' social media pages. While we make every effort to ensure that the information we share is accurate, we welcome any feedback, suggestions, or correction of errors. Please contact us at @diwasiargao.